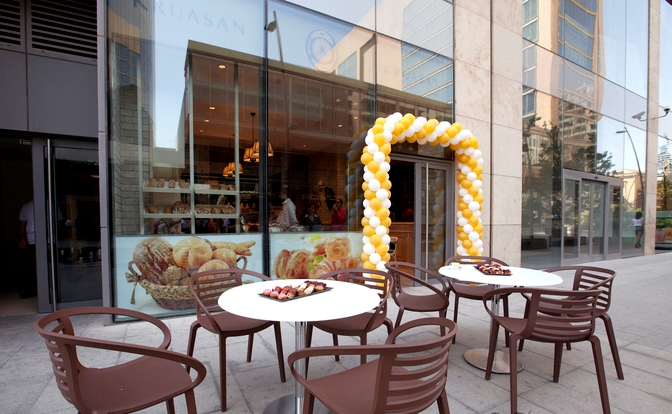 Kruasan opened a new confectionery
17/07/2014
On June 17, "Kruasan", the national chain of French pastry, opened its new confectionary for the residents and guests of Baku.
The new shop-cafe is now located in one of the elite places of the city, high-class Port Baku Commercial and Residence Centre. The residents of this area and surroundings can now enjoy the delicious pastries from the early morning until late at night.
Already from 8.30 in the morning, "Kruasan" will offer the freshly baked croissants, bread, macaroon and a variety of sweets. And to start the morning with a nice croissant and a cup of coffee is the best solution for the metropolitan inhabitants. Moreover, you can not only buy products and take away, but also arrange a five-minute break at a cozy table in the candy store.